Investing in Smart Beta
Rules-based strategies designed to outperform the market
December 5, 2016 | Hyatt Regency - Dallas, TX
The March 2016 program qualified for 8 CFP credits and IMCA accepted the program for 8 hours of CE credit towards the CIMA®, CIMC® and CPWA® certifications
Our Sponsors
J.P. Morgan's Strategic Beta ETFs leverage the same depth of global resources, research capabilities and portfolio management expertise used to guide our actively managed mutual funds. The goal is to deliver better risk-adjusted returns than traditional indexing through a combination of disciplined portfolio construction and informed security selection. Our ETFs continue a 150-year commitment to meet investors' evolving needs through changing market environments. Today, we manage $1.8 trillion across asset classes worldwide while providing market insights and support services to help financial advisors enhance portfolio diversification, client relationships and investment outcomes.
ALPS Portfolio Solutions is an asset manager based in Denver, CO with $16 billion in assets under management. We offer innovative portfolio solutions that help Financial Advisors and Institutional Investors build better portfolios. We specialize in satellite and alternative asset classes focusing on Private Equity, MLPs, Commodities, Alternative Income, Global Real Estate, Sectors and Emerging Markets. Our exposure to these asset classes are achieved primarily through ETFs and open-end funds so that we can provide access that is registered, liquid and fully transparent.
We strive to deliver portfolio solutions that allow investors to diversify their core holdings, obtain exposure to attractive investment themes and ultimately build better portfolios.
Cantor Fitzgerald, a leading global financial services group at the forefront of financial and technological innovation has been a proven and resilient leader for over 65 years. Cantor is a preeminent investment bank serving more than 7,000 institutional clients around the world, recognized for its strengths in fixed income and equity capital markets, investment banking, prime brokerage, and commercial real estate finance and for its global distribution platform. Cantor Fitzgerald & Co. is one of 22 primary dealers authorized to trade U.S. government securities with The Federal Reserve Bank of New York. Cantor Fitzgerald's 1,600 employees serve clients through over 35 locations, including major financial centers around the world in the Americas, Europe, Asia/Pacific, and the Middle East.
With $1.27 trillion of AUM (as of 6/30/15), Deutsche Asset & Wealth Management¹ is one of the world's leading investment organizations. A dynamic blend of cultures and diverse talents delivers first-hand intelligence, insight and a breadth of perspective. Our global access, depth of expertise and client focus put us in a unique position to help you meet your investment objectives regardless of strategy – active, exchange-traded products, and alternatives.
¹Deutsche Asset & Wealth Management is the brand name of the Asset Management and Wealth Management division of the Deutsche Bank Group. The legal entities offering products or services under the Deutsche Asset & Wealth Management brand are listed in contracts, sales materials and other product information documents.
DoubleLine was founded in 2009 by Jeffrey Gundlach. We are an independent, employee-owned money management firm. The firm offers a wide array of investment strategies run by an experienced team of portfolio managers that has worked together for many years, employing active risk management, in-depth research, and innovative product solutions. DoubleLine focuses on three main lines of business: Mutual Funds, Hedge Funds and Separate accounts with over $73 billion in assets under management as of March 31, 2015 including fixed income, equities, and multi-strategy capabilities.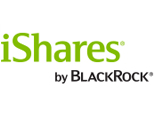 BlackRock is a global leader in investment management, risk management and advisory services for institutional and retail clients. At September 30, 2015, BlackRock's AUM was $4.506 trillion. BlackRock helps clients around the world meet their goals and overcome challenges with a range of products that include separate accounts, mutual funds, iShares® (exchange-traded funds), and other pooled investment vehicles. BlackRock also offers risk management, advisory and enterprise investment system services to a broad base of institutional investors through BlackRock Solutions®. As of September 30, 2015, the firm had approximately 12,900 employees in more than 30 countries and a major presence in key global markets, including North and South America, Europe, Asia, Australia and the Middle East and Africa.
Vident Financial is a financial service that develops and licenses transparent investment market solutions (indices and funds) based on a distinct philosophy and rigorous global research. Their index strategies track adherence to certain principles they believe to have stood the test of time. These time-tested principles lead to strategies that combine sophisticated risk-balancing methodologies, economic freedom metrics, valuation, and investor behavior-all within a systematic and rules-based investment process. Vident has created three core strategies, focusing on international equities, U.S. equities, and U.S. bonds. Vident also collaborates with industry-leading firms to design solutions that are aligned with its world view.
www.VidentFinancialSolutions.com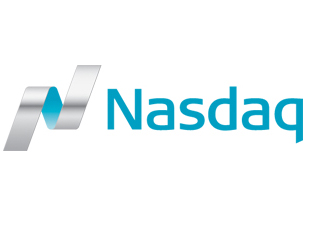 Nasdaq (Nasdaq:NDAQ) is a leading provider of trading, clearing, exchange technology, listing, information and public company services across six continents.
Nasdaq Global Information Services (GIS) leverages reliable, scalable technology and robust distribution channels to provide comprehensive benchmarks and market data solutions across asset classes and regions. We equip financial institutions and investors with essential market transparency to make informed decisions. Our indexes span geographies and asset classes to support financial product sponsors across a wide-spectrum of investable products and asset managers that measure risk and performance. Our diverse families include the Dividend AchieversTM, Global Equity, Fixed Income (including BulletShares®), Nordic, Green Economy, Commodity Indexes and more, based upon rules-based, transparent indexes. And with the 2015 acquisition of Dorsey, Wright & Associates, we are now of one of the largest index providers of Smart Beta strategies worldwide (based on AUM). Our full-service offering also includes index calculation, design and ETP listings. In addition, our Global Data Products provide innovative, real-time and historical market data products designed to meet new industry challenges.