Investing in Smart Beta
Rules-based strategies designed to outperform the market
December 5, 2016 | Hyatt Regency - Dallas, TX
The March 2016 program qualified for 8 CFP credits and IMCA accepted the program for 8 hours of CE credit towards the CIMA®, CIMC® and CPWA® certifications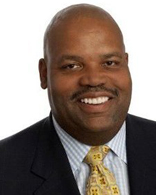 Reggie Brown
Senior Managing Dir., ETF Group
Reginald M. Browne is a Senior Managing Director overseeing the Exchange Traded Funds business at Cantor Fitzgerald that facilitates about one trillion dollars in trades annually for global pension funds, asset managers, wealth managers and broker dealers. Mr. Browne has been prominently featured in major business publications, including a cover story in Bloomberg Markets, and regularly speaks at leading industry conferences.
Mr. Browne is widely known as "The Godfather of ETFs" because of his influence helping bring to market nearly 25% of the ETFs listed in the United States. ETFs, a basket of marketable securities that typically tracks an index and can be traded like stocks, now account for about 30 percent of the daily trading value on US Stock exchanges. Mr. Browne's team is one of the biggest market makers in the ETF industry.
Mr. Browne has more than three decades of Wall Street experience. Prior to joining Cantor Fitzgerald, Mr. Browne was managing director, co-global head of the ETF Group at Knight Capital Group. Earlier he was a senior vice president and co-head of the ETF Group at Newedge USA, a division of Societe Generale and Credit Agricole CIB. He also worked at Susquehanna International and O'Connor and Associates, a predecessor firm of UBS.
Mr. Browne earned his Bachelor's of Business Administration from La Salle University, where he currently serves as a trustee. He also is a trustee of The Pennsylvania Academy of the Fine Arts and McCarter Theater in Princeton NJ. In January 2015, Mr. Browne was appointed to the Equity Market Structure Advisory Committee advising the Securities and Exchange Commission on industry views on the future of US Equity Markets.
Tom Dorsey (Keynote Speaker)
Co-Founder, Dorsey, Wright & Associates
Tom Dorsey is co-founder Dorsey, Wright & Associates, a Nasdaq Company, and is the author of Point & Figure Charting: The Essential Application for Forecasting and Tracking Market Prices, Thriving as a Broker in the 21st Century and Tom Dorsey's Trading Tips: A Playbook for Stock Market Success.
He has been a regular guest on Fox's "Cavuto on Business" and "Bulls & Bears" programs, and frequently speaks to audiences worldwide on topics related to the stock market, technical analysis, and Relative Strength investing.
Tom is a recipient of the Wharton School of Finance Securities Industry Association's "Distinguished Speaker Award." He was also named Alumni of the Year 2000 for Virginia Commonwealth University and was granted the Citizens Community Award from Governor Charles Robb.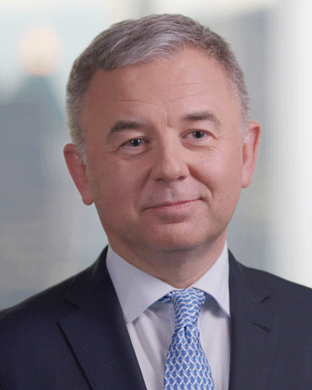 Nigel Emmett
Managing Director, J.P. Morgan Asset Management
Nigel Emmett, Managing Director, is a senior client portfolio manager for the Global Equities Team and heads the group's efforts globally. An employee since 1997, he was previously with Brown Brothers Harriman in New York, and with Gartmore Investment Management and Equitable Life Assurance in London. Nigel obtained a B.A. in economics from Manchester University and is a CFA charterholder.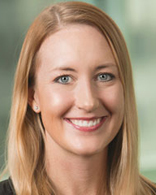 Holly Framsted
Strategist, iShares Equity Smart Beta Team, BlackRock
Holly Framsted, CFA, Vice President, is a Strategist on the Equity Smart Beta team, a part of BlackRock's Retail & iShares Group. In this capacity, Ms. Framsted is responsible for providing subject matter expertise on Smart Beta and Factor investing to Institutional and Advisory clients. She also works with the team to manage the evaluation of new Smart Beta product ideas through phases of research, including assessment of commercial and investment viability, regulatory and operational feasibility and driving promising ideas through phases of development, including product design.
Ms. Framsted's service with the firm dates back to 2005, including her years with Barclays Global Investors (BGI), which merged with BlackRock in 2009. Prior to joining the Equity Smart Beta team, she held various strategic product development roles within iShares, including work with the US and Latin America/Iberia businesses. She also spent a number of years, including those at BGI as a portfolio manager for the Index Equity team where she was responsible for the management of various global equity portfolios for iShares, retail, and institutional accounts. Holly began her career at BGI in the Global Risk Management department where she helped implement a number of global policies. Prior to joining BGI, she was with ArcLight Capital Partners where she was responsible for various research, risk management and portfolio management related initiatives.
Ms. Framsted earned a BA degree in psychology from the University of California, Los Angeles, and is a CFA Charterholder.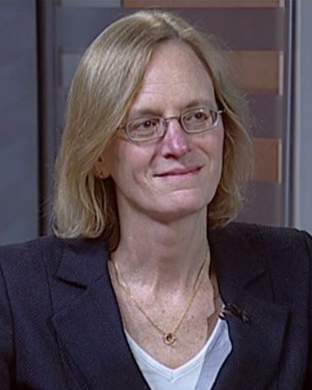 Deborah Fuhr (Conference Chairperson)
Managing Partner, ETFGI
Deborah is the global expert on ETFs with over 20 years industry experience in financial products, 15 of which have focused on exchanged traded funds and exposures. Deborah was previously the Global Head of ETF Research and Implementation Strategy at BlackRock /Barclays Global Investors from 2008 to 2011 and was a Managing Director and Head of the Investment Strategies Group at Morgan Stanley for 11 years prior to that. Deborah commenced her career at Greenwich Associates, the premier strategic consulting and research source for providers and users of financial services worldwide, and has lectured extensively on ETFs and other exchange traded exposures. She has served on several industry bodies and is a consultant to investors, promoters, distributors, stock exchanges and trading platforms and national and supra national regulatory bodies.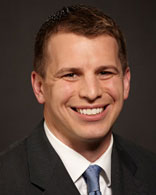 Brent Leadbetter
Vice President, Client Strategies - Research Affiliates
Brent Leadbetter is a product specialist for RAFI™ Fundamental Index™ strategies. In this role, he helps institutional and retail investors understand the RAFI methodology and the potential role of smart beta strategies in their overall investment program. Prior to joining Research Affiliates™, Brent worked as a private client manager at AllianceBernstein. He also has served as an institutional sales associate at A.G. Edwards and a retirement specialist at Merrill Lynch.
He is a member of CFA Institute and the CFA Society of Orange County.
Brent earned a BA in history from the University of Michigan and an MBA from the Anderson School of Management at UCLA.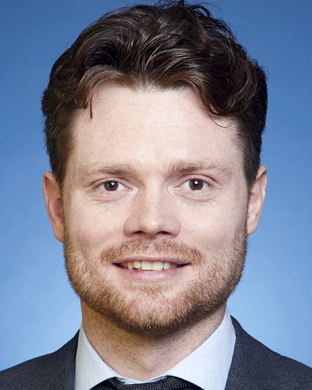 Arne Noack
Director, Deutsche Asset Management
Arne is the Director of Exchange Traded Product Development for the US: New York
Arne joined the Deutsche Asset Management in 2007. Prior to his current role, Arne was the Head of Exchange Traded Product Development for EMEA based in London. Previously, he was a member of the ETF structuring team of db X-trackers. Before that, he provided non-listed structured funds solutions for both institutional and private client distribution throughout Europe. Arne has his BSc in Economics from Westfaelische Wilhelms-Universitaet Muenster.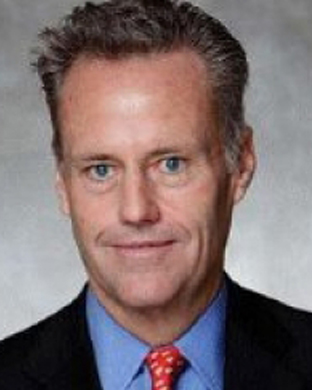 Donald Robinson
CEO & Co-CIO, Palladiem
Donald G. Robinson draws upon more than thirty years of experience in the investment advisory / management business, and a distinguished record of innovation and leadership. Mr. Robinson was most recently CIO of Lockwood Advisors, Inc. (an affiliate of Pershing LLC, a BNY Mellon company), where he managed a team of 30 investment professionals with fiduciary responsibility for more than $13 billion in client assets. Mr. Robinson's industry leadership extends from the development of proprietary protocols for high net worth individuals, endowments, foundations, and corporate and public pension plans, to such successful product innovations as the first mutual fund wrap program and the first fully discretionary unified managed account. Mr. Robinson combines strong communication and analytical skills with an established track record of delivering superior risk-adjusted returns to financial intermediaries and end–investors.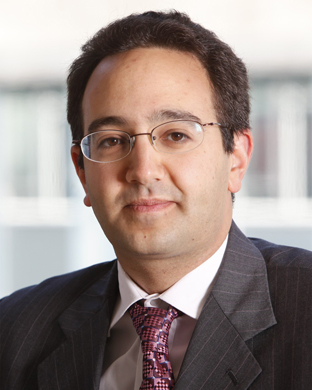 Yazann Romahi
Managing Director, J.P. Morgan Asset Management
Yazann Romahi, managing director, is Global Head of Quantitative Strategies and Research in GIM Solutions – Multi Asset Solutions. He is also a portfolio manager on the alternative beta suite of products and responsible for asset allocation research within GIM Solutions – Multi Asset Solutions. An employee since 2003, Yazann joined the firm from the Centre of Financial Research at the University of Cambridge where he worked as a research analyst and did consulting work for a number of financial institutions including Pioneer Asset Management, PricewaterhouseCoopers and HSBC. Yazann also previously taught undergraduate courses in statistics and operations research at the University of Cambridge and continues to give guest lectures at both the Universities of Cambridge and Oxford. He holds a PhD in Applied Mathematics from the University of Cambridge and is a CFA charterholder.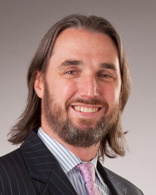 Jeffrey J. Sherman
Co-Portfolio Manager, DoubleLine Shiller Enhanced CAPE Fund - DoubleLine Capital
Mr. Sherman joined DoubleLine in 2009. He participates on the Fixed Income Asset Allocation Committee and is a portfolio manager for derivative-based and multi-asset strategies. Prior to DoubleLine, he was a Senior Vice President at TCW where he worked as a portfolio manager and quantitative analyst focused on fixed income and real-asset portfolios. Mr. Sherman assisted in developing real-asset strategies for TCW and was a portfolio manager overseeing several commodity funds. Prior to TCW, he was a statistics and mathematics instructor at both the University of the Pacific and Florida State University. Mr. Sherman holds a BS in Applied Mathematics from the University of the Pacific and a MS in Financial Engineering from the Claremont Graduate University. He is a CFA charterholder.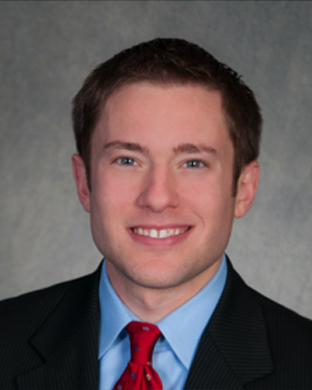 Justin Sibears
Managing Director, Newfound Research
Justin is a Managing Director in Newfound's Investment Strategies group, where he is responsible for the ongoing research and development of new intellectual property and strategies. Justin joined Newfound in March 2012. His focus is on purely quantitative applications of our technology. Justin is critical in developing new business and client relationships. Justin is a portfolio manager for all of the firm's direct strategies and is a member of Newfound's Investment Committee.
Prior to Newfound, Justin worked for J.P. Morgan and Deutsche Bank. At J.P. Morgan, he structured and syndicated ABS transactions while also managing risk on a proprietary ABS portfolio. At Deutsche Bank, Justin worked on the event-driven, high-yield debt, and mortgage derivative trading desks.
Justin holds a Master of Science in Computational Finance and a Master of Business Administration from Carnegie Mellon University as a well as a BBA in Mathematics and Finance from the University of Notre Dame.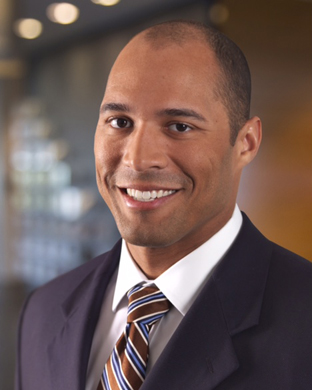 Lukas Smart
Senior Portfolio Manager & Vice President, Dimensional Fund Advisors
Lukas Smart, a senior portfolio manager and vice president, leads a team of investment professionals who manage US large cap equity and REIT portfolios. He also represents Dimensional and the firm's portfolios in meetings with current and prospective clients.
Before coming to Dimensional in 2007, Lukas did middle office and consultant work at Bank of America in Chicago. He was also a consultant and portfolio manager for Ibbotson Associates.
Lukas earned his bachelor of economics degree from the University of San Diego and his MBA from the University of Chicago Booth School of Business. He is a CFA Charterholder and is a member of the CFA Society of Austin.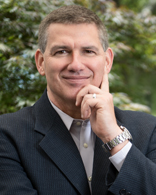 Nick Stonestreet
Chief Executive Officer and C0-Founder, Vident Financial
Mr. Stonestreet has more than 25 years of financial services experience and has managed a broad spectrum of wealth management businesses. Prior to co-founding the Vident, he was Regional Head of Private Wealth Management for Regions Financial. He also served at Merrill Lynch for 15 years in several capacities including Chief Executive Officer of Merrill Lynch Banc Suisse, Chairman of International Trust and Wealth Structuring, Global Co-Head of Private Wealth Services and Director of Private Banking. He was also the Director of Private Banking in Amsterdam, NL. In addition, Mr. Stonestreet has been Chief Executive Officer at BCR and started his career at Sun Trust Bank. Mr. Stonestreet obtained an MBA, International Business from the University of South Carolina.
Gary Stringer
President & Chief Investment Officer, Stringer Asset Management
Mr. Stringer serves as the President and Chief Investment Officer for Stringer Asset Management, LLC ("SAM"). Mr. Stringer co-founded SAM in February 2013. Prior to forming SAM, Mr. Stringer was a Managing Director at Morgan Keegan and Company, Inc. where he served as the Director of Investments for Morgan Keegan's Wealth Management Services division. In this position, Mr. Stringer chaired the Investment Strategy Committee, which set the firm's asset allocation models and managed discretionary portfolios. Mr. Stringer holds a Bachelor of Science degree in Marketing from the University of Maryland as well as the Chartered Financial Analyst (CFA) and Accredited Investment Fiduciary (AIF) designations. In addition, he holds the Certified Investment Management Analyst® (CIMA®) and has completed the Securities Industry Institute sponsored by the Securities Industry and Financial Markets Association and the Wharton School. He is a member of the CFA Society of Memphis and the Investment Management Consultants Association. Mr. Stringer lives in Memphis and enjoys traveling as much as possible.