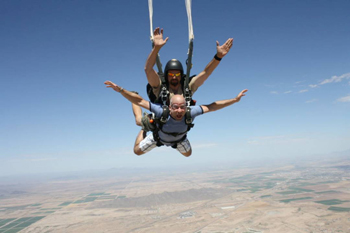 About Our Founder
Don Friedman has spent the last 13 years creating and producing "first-of-its-kind", buyside investor-focused finance conferences, webinars and roadshows as well as running a conference company.
Most recently, Don served as Chief Operating Officer and Executive Vice President of ETF.com (formerly IndexUniverse). As one of the company's first employees, Don was responsible both for setting up the company's infrastructure and for selling its products. The company achieved record revenues throughout his tenure, while hitting or coming in under budget on the cost side.
In parallel, as Co-Founder & President of ETF.com's Events division, Don developed and ran all of the firm's conferences and was responsible for selling the sponsorships that sustained it. By the end of 2013, the Events division consisted of 7 events (5 in the U.S & 2 in Europe), 20+ webinars and 1 roadshow per annum. Of particular note, Don was responsible for creating Inside ETFs (the world's largest ETF conference), Inside ETFs Europe (Europe's largest ETF conference), Inside Commodities (the largest institutional-focused US-based commodities conference), and Inside Fixed Income (the world's largest independently run fixed-income conference).
Prior to ETF.com, Don worked at Strategic Research Institute (SRI), a leading New York-based conference company, where over a five year period (2002-2007) he rose through the ranks from temporary worker to conference producer to managing director. In addition to creating and producing the world's largest hedge fund conference (Blue Ribbon Hedge Fund), Europe's largest secondaries conference (Saving Private Equity), and the world's second largest indexing conference (The Art of Indexing), he was also charged with running the firm's Alternative Investments Group, a segment that generated one-third of the company's revenues.
Don is a lifelong "Wildcat" having received his Bachelor of Science in Business Administration degree from the University of Arizona. Don is also an avid runner, with three marathons to his credit and has skydived once. He and his wife and two daughters live in Atlanta, GA.