Tomorrow's Energy, Today's Income
Finding Opportunities In A Low Interest Rate Environment
August 6, 2015 • 11:00am – 12:00pm EDT
DOWNLOAD NOW
Download The Presentation
This presentation is in .pdf form. Requires .pdf reader such as Adobe Reader
DOWNLOAD NOW
Interest rates appear to be headed higher and energy prices are still trying to find their footing. How can financial advisors position their clients' portfolios as the new monetary and energy landscape unfolds. Hear John Graves, acclaimed author and RIA, discuss:
Topics covered will include:
Where do we source energy today

How does energy provide income to the retiree

What are the current risks, rewards and opportunities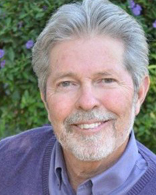 JOHN GRAVES
Registered Principal, The Renaissance Group, LLC
Author – Fracking & The 7% Solution
2012 Best Personal Finance Book, IFA Gold medal
John travelled 10,000 miles over 18 months researching his book, Fracking, America's Alternative Energy Revolution. His first book, The 7% Solution, won the IBP's prestigious Golden Leave Award as best financial book of 2012.
John has been the Managing Member of an RIA for 30 years, with more than $100M under management. He enjoys blue water sailing and adventure travel, having visited 84 countries.