Investing in Liquid Alternatives
Identifying investment opportunities across a growing spectrum of strategies
April 28, 2015 | Convene Conference Center, New York City
This conference has been accepted by the CFP Board for 9 CE credits.
IMCA has accepted this conference for 9 hours of CE credit towards the CIMA®, CIMC® and CPWA® certifications

David Baker, Partner, Portfolio Manager
Perella Weinberg Partners
Prior to joining the Firm, Mr. Baker served as the Portfolio Manager of an equity long/short portfolio, which has been a part of the Deutsche Bank Proprietary Trading group since May 2005. Prior to this role, Mr. Baker served as Managing Director and Global Head of Portfolio Trading and Index Arbitrage, Global Cash Trading at Deutsche Bank. In this capacity, Mr. Baker managed the risk and investment decisions of multi-billion dollar portfolios and oversaw the infrastructure and technology build-out of these global businesses. Mr. Baker also served as a member of the Global Equity Management Committee and North America Management Committee. Mr. Baker joined Deutsche Bank in 1998 as part of the acquisition of NatWest Markets, where he spent two years as Managing Director of Portfolio Trading responsible for the development of the Portfolio Trading business at the derivatives boutique. Previously, Mr. Baker spent 11 years at Morgan Stanley and rose to become Principal and Head of North America Program Trading. Mr. Baker received a B.S. in Finance and Statistics from New York University.

Roy Behren, Managing Member and Portfolio Manager
Westchester Capital Management
Roy came to WCM in 1994 and became a Managing Partner as of December 31, 2010. He is co-portfolio manager for Westchester Capital Management, LLC and affiliates and Westchester Capital Partners, LLC. He was also their Chief Compliance Officer from September 2002 through June 2010. After earning a B.S. in Economics at The Wharton School, he received a J.D. degree from the University of Miami Law School and an LL.M. degree in corporate law from the New York University School of Law. In 1987, he joined the U.S. Securities and Exchange Commission's New York Regional Office, where he worked as an enforcement attorney for seven years prior to starting his investment career at WCM. From 2004 through 2006, Roy served as a member of Redback Networks' Board of Directors and its Audit Committee.

Keith Black, Managing Director, Curriculum & Exams
CAIA
Keith Black has over twenty years of financial market experience, serving approximately half of that time as an academic and half as a trader and consultant to institutional investors. He currently serves as Director of Curriculum for the CAIA Association. During his most recent role at Ennis Knupp + Associates, Keith advised foundations, endowments and pension funds on their asset allocation and manager selection strategies in hedge funds, commodities, and managed futures. Prior experience includes commodities derivatives trading, stock options research and CBOE floor trading, and building quantitative stock selection models for mutual funds and hedge funds. Dr. Black previously served as an assistant professor and senior lecturer at the Illinois Institute of Technology.
He contributes regularly to The CFA Digest, and has published in The Journal of Global Financial Markets, The Journal of Trading, The Journal of Financial Compliance and Regulation, the Journal of Investing, The Journal of Environmental Investing, and Derivatives Use Trading and Regulation. He is the author of the book "Managing a Hedge Fund," as well as the co-author of the 2012 second editions of the CAIA Level I and Level II textbooks. Dr. Black was named to the Institutional Investor magazine's list of "Rising Stars of Hedge Funds" in 2010.
Dr. Black earned a BA from Whittier College, an MBA for Carnegie Mellon University, and a PhD from the Illinois Institute of Technology. He has earned the Chartered Financial Analyst (CFA) designation and was a member of the inaugural class of the Chartered Alternative Investment Analyst (CAIA) candidates.

Anthony Caine, Founder & Chairman
LJM Partners
LJM's Founder and Chairman is Anthony J. Caine. After graduating with degrees in Economics and Mathematics from Carnegie-Mellon University in 1979, Mr. Caine spent the first 16 years of his professional career in the computer and software industries, including employment at Hewlett-Packard, Apple Computer and Trilogy Development Company. In 1990, Mr. Caine founded Spyglass, Inc. where he served as Spyglass' first President and CEO. In 1995 Spyglass, Inc. was IPO'd and traded from June 1995 through March 2000 on the NASDAQ Stock Exchange. In March 2000 Spyglass, Inc. was acquired by OpenTV (OPTV) in a $2.5 billion stock exchange transaction.
Since retiring from the software industry in November 1995, Mr. Caine has traded options and managed options accounts on a full-time basis. Mr. Caine also dedicates a significant amount of time to charitable causes including serving on the Board of Directors for Summit 54 and Rocky Mountain Prep, a Denver based charter grade school.

Thomas Clarke, Partner
William Blair Macro Allocation Fund
Thomas Clarke is a portfolio manager on the Dynamic Allocation Strategies team. Prior to joining William Blair in 2011, he was a member of Singer Partners' investment team with special focus on currency strategy. Tom is the former Head of Currency Analysis & Strategy, and Managing Director at UBS where he was responsible for UBS Global Asset Management's global currency investment capability. His roles included setting currency strategies for global macro client portfolios, global and international equity, fixed income, multi-asset and balanced portfolios. He was also responsible for the development and management of the currency analysis process. Tom was a member of the Global Asset Allocation and Currency Committee, and the UK Investment Committee. Prior to joining UBS Global Asset Management in 2000, Tom was Head of Currency for Rothschild Asset Management where he spent ten years as part of the Fixed Income and Currency Group. He holds the Institute for Investment Management and Research qualification, as well as a BSc from University of Manchester (UK).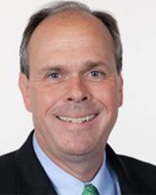 Walter Davis, Alternatives Investment Strategist
Invesco
As Alternatives Investment Strategist, Walter Davis serves as Invesco's primary alternatives representative to retail, high net worth and institutional clients across the major broker dealers, wirehouses and RIAs. He is responsible for collaborating across Invesco's alternative strategies to develop a cohesive alternatives education program for financial advisors and investors.
Prior to joining Invesco in 2014, Mr. Davis served as a managing director in Morgan Stanley's Alternative Investments Department, and earlier as director of High Net Worth and Institutional Sales. Prior to Morgan Stanley, he worked at Chase Manhattan Bank in the Alternative Investments Department. He has worked in the industry since 1991.
Mr. Davis graduated cum laude with a BA in economics from the University of the South. He earned an MBA in finance and international business from Columbia Business School. He holds the Series 3, 7, 24 and 63 registrations.

Jeff Gary, Senior Portfolio Manager
Avenue Capital Group
Mr. Gary is the Senior Portfolio Manager responsible for directing the investment activities of the Public Fund Strategy, which includes the Avenue Credit Strategies Open-End Fund and the Avenue Income Credit Strategies Closed-End Fund, as well as the Avenue CLO Strategy. Prior to joining Avenue in 2012, Mr. Gary was a Portfolio Manager at Third Avenue Management LLC, where he launched the Focused Credit mutual fund in 2009, a differentiated credit fund which invested in performing, stressed, and distressed high yield bonds and bank loans. Prior to that, Mr. Gary was a Portfolio Manager at BlackRock Financial, which he joined in 2003, and was head of the high-yield and distressed investment team which managed approximately $17 billion in assets in various mutual funds and institutional accounts. Prior to that, he was a senior high yield and distressed Portfolio Manager at AIG/American General and Koch Industries. Prior to that, Mr. Gary was a distressed analyst at Cargill Financial; Vice President of Corporate Finance responsible for restructuring and workouts at Mesirow Financial; and a senior analyst at Citigroup. He began his career as an auditor at PricewaterhouseCoopers.
Mr. Gary received B.S. in Accounting from Penn State University (1984) and an M.B.A. from Northwestern University's Kellogg School of Management (1991). He earned a CPA certificate from Illinois.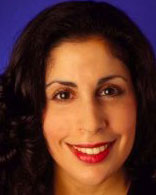 Tanya Ghaleb-Harter, Dir. Alternative Investments
Merrill Lynch
Tanya is a senior alternative investments analyst at Merrill Lynch, and she helps manage the research process for hedge fund strategies in mutual fund structures, a multi-billion-dollar business at the firm. Previously, she oversaw the US-based, external fund of hedge funds (FoF) platform at Merrill. Prior to this, she worked at Deutsche Bank as a portfolio manager and senior analyst for the FoF business, where she ran multi-strategy and emerging manager portfolios, and she led investment due diligence efforts for global macro, CTA and quantitative equity hedge funds. Tanya also served as head of quantitative portfolio analysis for the group, where she developed optimization models for hedge fund portfolios, and performance attribution models to evaluate profit contribution from asset allocation versus manager selection. She began her career at the Federal Reserve Bank of New York in the Research and Market Analysis Group. Tanya has written and co-authored articles appearing in professional journals and educational publications, including the Journal of Wealth Management and the Journal of Private Equity. She holds a BA (Phi Beta Kappa) in economics and an MBA in finance from Cornell University.

Joel Greenblatt, Managing Principal and Co-Chief Investment Officer
Gotham Asset Management
Mr. Greenblatt serves as Managing Principal and Co-Chief Investment Officer of Gotham Asset Management, the successor to Gotham Capital, an investment firm he founded in 1985. Since 1996, he has been a professor on the adjunct faculty of Columbia Business School where he teaches "Value and Special Situation Investing." Mr. Greenblatt is a director of Pzena Investment Management, Inc., a global investment management firm. He formerly served on the Investment Boards of the University of Pennsylvania and the UJA Federation. Mr. Greenblatt is the author of You Can Be A Stock Market Genius (Simon & Schuster, 1997), The Little Book that Beats the Market (Wiley, 2005), The Little Book that Still Beats the Market (Wiley, 2010), and The Big Secret for the Small Investor (Random House, 2011). He is the Former Chairman of the Board (1994-1995) of Alliant Techsystems, a NYSE-listed aerospace and defense contractor. He holds a BS (1979), summa cum laude, and an MBA (1980) from the Wharton School of the University of Pennsylvania.

Rob Guttschow, Senior Portfolio Manager, Alternatives Investment Team
First Trust Advisors
Mr. Guttschow, CFA, is a senior portfolio manager and cohead of the Alternatives Investment Team at First Trust Advisors. Mr. Guttschow has 20+ years of investment experience managing a variety of strategies including equity, fixed income, commodities, and derivative-based strategies.
Prior to joining First Trust in July 2011, Mr. Guttschow was Co-Chief Investment Officer at Nuveen HydePark Group LLC where he started in 2007. While at Nuveen HydePark Group LLC, Mr. Guttschow co-directed investment activities including research, product development, trading, portfolio management, and performance attribution. Previously, Mr. Guttschow was an Overlay Manager and Senior Portfolio Manager at Nuveen Asset Management, where he developed Nuveen's buy-side derivative desk for fixed income and equity portfolio hedging. Mr. Guttschow was responsible for developing and implementing derivative-based hedging strategies for 9 portfolio managers with $50+ billion in assets under management.
Mr. Guttschow started his career at Lotsoff Capital Management where, at the time of his departure, he was a Partner and Managing Director. At Lotsoff Capital Management, Mr. Guttschow managed approximately $1.5 billion in a various fixed income and equity-based strategies.
Mr. Guttschow received a B.S. in Materials Engineering (Ceramics) and a Masters of Business Administration from the University of Illinois at Champaign/Urbana in 1991 and 1993, respectively. Mr. Guttschow holds the Chartered Financial Analysis designation and is a member of the CFA Institute and the CFA Society of Chicago.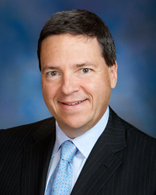 Rick Lake, Co-Founder & Co-Chairman
Lake Partners
Co-founded Lake Partners, Inc. in 1989. As Co-Chairman of the firm, Rick oversees the firm's research on mutual funds that utilize alternative strategies and helps direct the company's team effort in asset allocation, investment research, and multi-manager investment programs. Rick has over 30 years of experience in the investment industry.
Rick is the manager of Lake Partners' LASSO Long and Short Strategic Opportunities portfolio of alternative mutual funds. He also is the co-manager of two complementary strategies, LASSO Plus and LASSO Absolute.
Rick is a well-known speaker and author on alternative investments. He has been quoted in The Wall Street Journal, Barron's, the Financial Times, Investor's Business Daily,Business Week, and Bloomberg Television & Radio, among other publications.
As an invited speaker at the national 2003 SEC Hedge Fund Roundtable, Rick presented his white paper, "The Democratization of Hedge Funds," analyzing the public policy issues of alternative strategies in mutual funds. Mr. Lake has also been an invited speaker at the Morningstar® Investment Conference, the London Business School, the MIT Sloan Investment Management Conference, and at financial industry conferences around the US.
Rick has appeared on CNBC and Bloomberg Television, as well as on Morningstar.com and TheStreet.com for Web videos on alternative strategies in mutual funds.
Along with Ron, Rick is co-editor of Private Equity and Venture Capital: A Practical Guide for Investors and Practitioners, published by Euromoney Institutional Investor PLC. The volume encompasses topics on private equity worldwide.
Rick began his investment career with Prudential Securities, after earning his Bachelor's degree, cum laude, from Harvard in 1980.

Ryan Levitt, Principal
Pomona Capital
Ryan joined Pomona Capital in 2007 and focuses on portfolio construction, investment analysis and deal sourcing for Pomona's secondary fund of funds, primary fund of funds and co-investment businesses. He has 10+ years of private equity experience. Prior to joining Pomona, Ryan was an investment professional at GE Capital, managing deal underwriting and execution in the energy, health care and financial services sectors. Previously, he was an analyst in GE's Financial Management Program, where he completed rotational assignments in several GE Capital businesses, including GE Capital Aviation Services and GE Commercial Finance. Ryan received a BS from Boston College.

William Marr, Senior Managing Director, Head of Liquid Alternative Investments
State Street Global Advisors
Mr. Marr has been a portfolio manager of the State Street/Ramius Managed Futures Strategy Fund since inception. Before joining State Street Global Advisors, he co-founded Ramius Trading Strategies LLC, where he helped develop and launch the Fund. Prior to Ramius, Mr. Marr was a Managing Director and Head of Hedge Fund Research and Portfolio Construction at Merrill Lynch. He joined Merrill Lynch in 2006 as Head of Directional Trading hedge fund strategies responsible for the FuturesAccess platform. In 2007, Mr. Marr spearheaded the launch of Systematic Momentum FuturesAccess which became Merrill Lynch's flagship multi-manager managed futures fund.
Before joining Merrill Lynch, Mr. Marr was a Managing Director and Global Head of Alternative Investments for Julius Baer Investment Management, LLC, which he joined in July 2002 after serving as Senior Vice President and Head of FX Trading and Sales at Bank Julius Baer. Prior to joining Bank Julius Baer in 1998, Mr. Marr was Vice President of FX Hedge Fund Development at AIG International. From 1985 to 1997, Mr. Marr actively traded and managed FX cash, futures, forwards and derivatives for international trading firms including Bankers Trust and UBS. He received a Bachelor of Arts from Bowdoin College.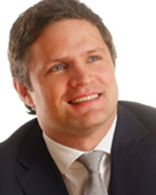 Tammas McVie, Investment Director – Absolute Return Investment Specialist
Standard Life Investements
Tam McVie is an Investment Director for Standard Life Investments (SLI). Headquartered in Edinburgh, SLI is a leading asset manager with considerable expertise in generating returns within a risk based framework.
Tam is responsible for providing investment and product support for SLI's multi-asset solutions, including the firm's flagship Global Absolute Return Strategies (GARS) portfolio. Working with the Multi-Asset Investing Team since 2007, he uses in-depth knowledge and technical expertise to support the ongoing needs of the firm's institutional clients. Previously based in the UK, Tam joined SLI's Boston office in January 2012 and was instrumental in SLI's expansion to the US. He is a frequent speaker at key industry conferences, including FundForum, Citywire and Asset International's CIO summit.
Tam joined Standard Life Investments in 2004 and previously worked at UK pension manager, Friends Ivory & Sime (now part of Aberdeen Asset Management). He began his career with Standard Life Assurance Company in 1998.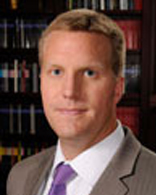 K.C. Nelson, Managing Director, Portfolio Manager
Driehaus Capital Management
K.C. Nelson is the portfolio manager of the Driehaus long/short credit and event driven strategies. As portfolio manager, he oversees approximately $4.7 billion (as of 2/28/15) in assets under management across the Driehaus Active Income Fund (LCMAX), the Driehaus Select Credit Fund (DRSLX), and the
Driehaus Event Driven Fund (DEVDX). Within these strategies, he is responsible for implementing a multi-strategy approach to the credit markets with an emphasis on achieving absolute returns with limited volatility. Mr. Nelson has been quoted in numerous financial publications, including The Wall Street Journal and Bloomberg, and has appeared as a guest contributor on CNBC. In addition to his role as portfolio manager, Mr. Nelson serves on the firm's management committee.
Prior to joining Driehaus Capital Management in 2009, Mr. Nelson was a senior portfolio manager at Lotsoff Capital Management. While at Lotsoff, he managed a credit arbitrage hedge fund and a mutual fund. Mr. Nelson has also held assistant portfolio manager and analyst positions at Akela Capital,
Andersen Corporate Finance LLC and J.C. Bradford & Co. He received his B.A. in economics from Vanderbilt University and an MBA from Duke University's Fuqua School of Business, where he was a Keller Scholar.

R. Ty Powers, Director, Portfolio Management
Hatteras Funds
Mr. Powers is a portfolio manager for the Hatteras Alternative Mutual Funds. His primary responsibilities include manager research including hedge fund manager sourcing and due diligence, asset allocation, and portfolio construction. Prior to joining Hatteras, Mr. Powers was a senior analyst at Brightleaf Capital, a long/short equity hedge fund. His responsibilities at Brightleaf included fundamental security analysis, financial modeling, and stock selection. Mr. Powers previously worked at BB&T Capital Markets as an Equity Research Analyst covering the specialty finance sector. He also spent several years at Deutsche Bank Alex. Brown, most recently as Vice President in the firm's High Net Worth Private Client Division. Mr. Powers received his Bachelor of Arts degree in Economics from Washington and Lee University and his Master of Business Administration degree with a concentration in Investment Management from the Kenan-Flagler Business School at the University of North Carolina at Chapel Hill. Mr. Powers has also earned his designation as a Chartered Financial Analyst (CFA).
Thomas Schneeweis, Managing Partner
S Capital Management
Thomas Schneeweis, Ph.D., is a founding Board Member of the CAIA Association and a managing partner of S capital Management, LLC. Until his retirement in May 2013, he was the Michael and Cheryl Philipp Professor of Finance at the Isenberg School of Management at the University of Massachusetts Amherst, where he also launched the Center for International Securities and Derivatives Markets (CISDM) and served as director. He was the founding editor of CAIA's publication, The Journal of Alternative Investments.
Tom has served in various advisory at both the Managed Funds Association and the Alternative Investment Management Association. He is also an outside trustee of The AMG Funds. He was on the advisory board for the Dow Jones - AIG Commodity Index, as well as holding a similar position at the London Metals Exchange. He was also Director of Research at an approximately $4 billion hedge fund managed account platform. He has published widely in academic and practitioner journals in the areas of traditional and alternative investment, has been quoted in most major financial publications, and has provided commentary on various US, Europe, and Asian financial news programs.
Tom holds a Ph.D. from the University of Iowa, an M.A. from the University of Wisconsin, and a B.A. from St. John's University.

Michael T. Shannon, Managing Member, Portfolio Manager
Westchester Capital Management
Michael joined WCM in 1996 and became a Managing Partner as of December 31, 2010. He is Co-Portfolio Manager for Westchester Capital Management, LLC and affiliates and Westchester Capital Partners, LLC. After receiving a B.S. in Finance from Boston College, he started his career at J.P. Morgan in 1988 where he worked in the firm's corporate finance, mergers & acquisitions and equity research departments for eight years. He then joined WCM where he was Director of Research for nine years. After two years as Senior Vice President in charge of Mergers and Special Situations at D.E. Shaw & Co., he rejoined WCM in 2006. Mike holds a Chartered Financial Analyst certification and is a member of the New York Society of Security Analysts and the CFA Institute.

Mark Sunderhuse, Founder, Managing Director & Co-Portfolio Manager
Red Rocks Capital
Mark Sunderhuse is a Founder and Managing Director of Red Rocks Capital. Prior to forming Red Rocks Capital in 2003 he was a Partner and Portfolio Manager at Berger Financial Group (now Janus Capital Group). Prior to Berger, Mr. Sunderhuse co-founded Crestone Capital where he managed institutional small cap growth equity products and headed the investment committee at United Banks of Colorado (now Wells Fargo). Mr. Sunderhuse is a governing board member of the Fire and Police Pension Association of Colorado with assets in excess of $4 billion and sits on various other boards, including Energy Outreach Colorado. Mr. Sunderhuse has over 30 years of professional investment experience.

Ryan Tagal, Vice President – Product Management
Envestnet Asset Management
Ryan Tagal is the Vice President of Product Management for Envestnet's separately managed account program and PMC manager research. Mr. Tagal also acts as the portfolio manager for Envestnet | PMC's Paradigm Liquid Alternatives Portfolios and serves on the firm's liquid alternatives group. He is a key member in the development of Envestnet's classification and portfolio construction framework for mutual funds that employ alternative investment strategies.
Prior to joining Envestnet, Mr. Tagal led Morningstar's hedge fund initiative. In this role, he oversaw the development of Morningstar's hedge fund database, associated product development, and related research and methodology. Before that, Mr, Tagal was the Director of Quantitative Research at Cerulli Associates where he initiated Cerulli's research in managed accounts, alternative investment products, and hedge funds in the mid‐1990's.
Mr. Tagal has frequently been quoted in financial publications such as The Wall Street Journal, Barron's and BusinessWeek as an expert in emerging trends in the hedge fund and managed account industries. He holds an SB in Physics from MIT and an MBA from the University of Chicago Booth School.