2nd Annual
Liquid Alternative Strategies Summit
Identifying investment opportunities across a growing spectrum of strategies
October 5, 2016 | Computer History Museum | Mountain View, CA
CFP & CIMA CE credits will be available

Our Speakers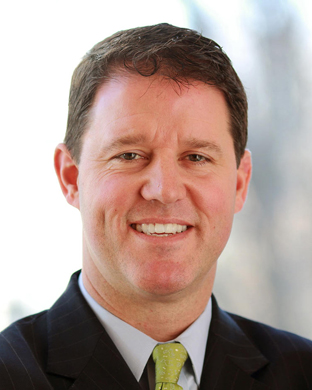 Brody J. Browe
Senior Vice President, Investment Management, Franklin Square Capital Partners
Brody J. Browe is Senior Vice President of Investment Management at Franklin Square. He leads the firm's institutional group and is a key member of Franklin Square's investment team. As part of the investment team, he collaborates with the management and fund development teams to ensure the firm's investment offerings are aligned with the interests of institutional advisors and their clients.
Before joining Franklin Square, Mr. Browe served as Managing Director at Stark Investments, a $14 billion global alternative investment firm, where he was a member of the investment team for its direct lending strategy. Prior to this role, he spent nine years as Executive Director at Morgan Stanley Investment Management. During his last five years at Morgan Stanley, he served on the portfolio team in its alternative investments division, where he worked on a number of investment strategies including credit funds, multi‐strategy funds and equity long/short funds.
Mr. Browe is a Chartered Alternative Investment Analyst (CAIA) and holds series 7 and 63 licenses. He has a Bachelor of Arts in Economics from Miami University.
Thomas Clarke
Partner, William Blair
Thomas Clarke is a portfolio manager on the Dynamic Allocation Strategies team. Before joining William Blair in 2011, he was a member of Singer Partners' investment team with a special focus on currency strategy. Until 2009, Tom was a managing director and head of currency analysis and strategy for the global investment solutions team of UBS Global Asset Management. There, he set currency strategies for multi‐asset, global and international equity, and fixed‐income portfolios, and developed and managed of the currency‐analysis process. Tom was also a member of the global asset allocation and currency committee and the U.K. Investment Committee. Before joining UBS in 2000, Tom was head of currency for Rothschild Asset Management, where he spent 10 years as part of the fixed‐income and currency group. Education: B.Sc., University of Manchester.
Mr. Browne earned his Bachelor's of Business Administration from La Salle University, where he currently serves as a trustee. He also is a trustee of The Pennsylvania Academy of the Fine Arts and McCarter Theater in Princeton NJ. In January 2015, Mr. Browne was appointed to the Equity Market Structure Advisory Committee advising the Securities and Exchange Commission on industry views on the future of US Equity Markets.
Walter Davis
Alternatives Investment Strategist, Invesco
As Alternatives Investment Strategist, Walter Davis serves as Invesco's primary alternatives representative to retail, high net worth and institutional clients across the major broker dealers, wirehouses and RIAs. He is responsible for collaborating across Invesco's alternative strategies to develop a cohesive alternatives education program for financial advisors and investors.
Prior to joining Invesco in 2014, Mr. Davis served as a managing director in Morgan Stanley's Alternative Investments Department, and earlier as director of High Net Worth and Institutional Sales. Prior to Morgan Stanley, he worked at Chase Manhattan Bank in the Alternative Investments Department. He has worked in the industry since 1991.
Mr. Davis graduated cum laude with a BA in economics from the University of the South. He earned an MBA in finance and international business from Columbia Business School. He holds the Series 3, 7, 24 and 63 registrations.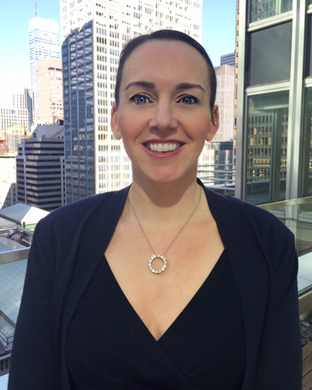 Helen Doody
Managing Director, Abbey Capital (US) LLC
Abbey Capital (US) LLC is a registered Broker Dealer, a member of FINRA and a wholly owned subsidiary of Abbey Capital Limited. Helen oversees US client servicing, business development and the running of the US subsidiary office which currently is a seven-person team.
Prior to working with Abbey Capital in 2008, Helen was an equity trader for almost ten years. In 1999 Helen commenced employment with ABN AMRO where she was employed for five years. She traded Irish equities before moving to London to be a FTSE 250 Market Maker. Helen returned to Dublin in 2005 and headed up Anglo Irish Bank's Centralised Dealing Desk until 2006 when she moved to the United States of America. Helen joined Chilton Investment Management where she was responsible for the group's European Equity Trading until January 2008.
Helen graduated from University College Dublin with a bachelor of Commerce Degree and Dublin City University with a Certificate in Investment Management. She is also a member of the Society of Investment Analysts in Ireland.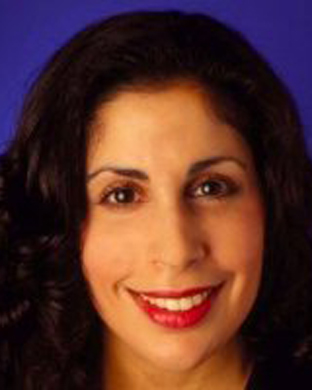 Tanya Ghaleb-Harter
Director Chief Investment Office Alternative Investments Due Diligence, Merrill Lynch Wealth Management
Tanya Ghaleb-Harter is a member of the CIO Due Diligence Strategy team responsible for leading the advisor communication process on alternative investments, a $50 billion business that includes liquid alternatives, hedge funds, and private equity. In this role, she speaks at firm and industry events, works with asset class specialists and manager research analysts to synthesize market and strategy views, and partners with fund analysts to meet with managers across strategies and structures. She has been with Merrill Lynch since 2009, having previously helped build and lead the firm's liquid alternatives research process. Prior to joining the firm, she worked at Deutsche Bank as a portfolio manager and lead analyst for the fund of hedge funds business, where she ran multi-strategy and emerging manager portfolios, and she led investment due diligence for global macro, managed futures, commodity and quantitative equity hedge funds. Tanya also served as head of quantitative portfolio analysis for the group, where she developed optimization and performance attribution models for hedge fund portfolios. She began her career at the Federal Reserve Bank of New York in the Research and Market Analysis Group. Tanya has written and co-authored articles appearing in professional journals and educational publications, including the Journal of Wealth Management and the Journal of Private Equity. She holds a BA (Phi Beta Kappa) in economics and an MBA in finance from Cornell University.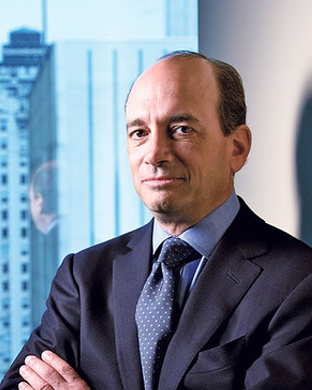 Joel Greenblatt
Managing Principal and Co-Chief Investment Officer, Gotham Asset Management
Mr. Greenblatt serves as Managing Principal and Co-Chief Investment Officer of Gotham Asset Management, the successor to Gotham Capital, an investment firm he founded in 1985. Since 1996, he has been a professor on the adjunct faculty of Columbia Business School where he teaches "Value and Special Situation Investing." Mr. Greenblatt is a director of Pzena Investment Management, Inc., a global investment management firm. He formerly served on the Investment Boards of the University of Pennsylvania and the UJA Federation. Mr. Greenblatt is the author of You Can Be A Stock Market Genius (Simon & Schuster, 1997), The Little Book that Beats the Market (Wiley, 2005), The Little Book that Still Beats the Market (Wiley, 2010), and The Big Secret for the Small Investor (Random House, 2011). He is the Former Chairman of the Board (1994-1995) of Alliant Techsystems, a NYSE-listed aerospace and defense contractor. He holds a BS (1979), summa cum laude, and an MBA (1980) from the Wharton School of the University of Pennsylvania.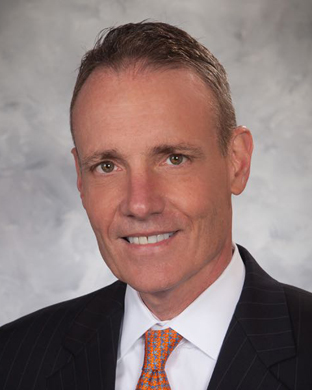 William "Bill" Kelly
CEO, CAIA Association
William (Bill) J. Kelly, CEO of the CAIA Association, is an asset management industry veteran with extensive managerial and boardroom experience gained through successive CFO, COO, CEO and Independent Board director roles. He has led both start-ups and full scale global organizations. Mr. Kelly is the former CEO of Robeco Investment Management, a subsidiary of the Netherlands-based global asset management organization with over $200 billion of assets under management, where he oversaw all aspects of United States business, including portfolio management, distribution and product development. He also was responsible for the strategic growth, introduction, and positioning of new managed products in the US and Europe, including alternative investments.
Kelly was a founder and former CEO of Boston Partners Asset Management, a self-funded partnership enterprise, which became one of the industry's largest and most successful start-up money management organizations. Previous to that, he served as CFO of The Boston Company Asset Management and earlier in his career held various positions at Bear Stearns and was an auditor at PricewaterhouseCoopers.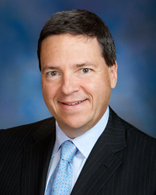 Rick Lake
Co-Founder & Co-Chairman, Lake Partners, Inc.
Rick Lake is Co-Chairman of Lake Partners, Inc., a registered investment adviser founded in 1989 specializing in alternative investments, with over $3 billion of consulting and advisory assets (as of 3/31/16). Rick oversees the firm's research on mutual funds that utilize alternative strategies, and helps direct the company's team effort in asset allocation, investment research, and multi-manager investment programs.
Rick is portfolio manager of Lake Partners' LASSO® Long and Short Strategic Opportunities® portfolios of alternative mutual funds, a strategy with a 17+ year track record, available through the Aston/Lake Partners LASSO Alternatives Fund (ALSOX), launched in April 2009.
Rick is an industry veteran with more than 35 years of investment management experience, and is a noted speaker and author on alternative investments. He has been quoted or highlighted in Barron's, The Wall Street Journal, and the Financial Times, among other publications, and has appeared on Bloomberg Television and CNBC. As an invited speaker at the 2003 SEC Hedge Fund Roundtable, Rick presented his white paper, "The Democratization of Hedge Funds," analyzing the public policy issues of alternative strategies in mutual funds.
Rick graduated cum laude from Harvard College. Rick is co-editor, along with Ronald Lake, of Private Equity and Venture Capital, a reference book published by Euromoney Institutional Investor plc.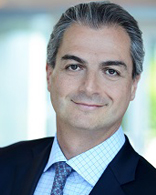 Greg Levinson
Chief Investment Officer & President, Schooner Investment Group
Greg has managed both funds at Schooner since inception. He has 20 years of industry experience in equities, equity-linked securities, and derivatives. Greg was formerly a Senior Portfolio Manager for a multi-billion dollar hedge fund where he was the head of global convertible and equity-linked trading. Previously he was the Founder and CIO of Polaris Advisors LP, an equity-linked market neutral manager specializing in convertible arbitrage, equity, and derivative strategies. Prior to forming Polaris he was a Managing Director and Head Trader of convertible arbitrage at BNP/Cooper Neff where he led the U.S. convertibles team. His responsibilities included oversight of all group operations and strategy development. Prior to becoming Managing Director, he was Senior Vice President of Trading and the head trader for Banque Nationale de Paris' ("BNP") proprietary convertibles trading group. Greg is a graduate of The Wharton School of The University of Pennsylvania.
Ryan Levitt
Partner, US, Pomona Capital
Ryan joined Pomona Capital in 2007 and focuses on portfolio construction, investment analysis and deal sourcing for Pomona's secondary fund of funds, primary fund of funds and coinvestment businesses. He has 13 years of private equity experience. Prior to joining Pomona, Ryan was an investment professional at GE Capital, managing deal underwriting and execution in the energy, health care and financial services sectors. Previously, he was an analyst in GE's Financial Management Program, where he completed rotational assignments in several GE Capital businesses, including GE Capital Aviation Services and GE Commercial Finance. Ryan received a BS from Boston College.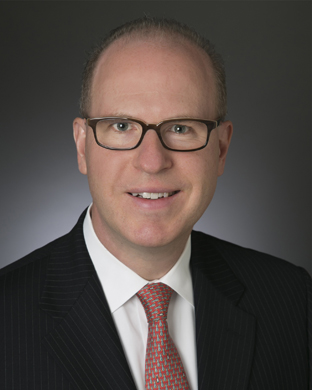 Mark McKenna
Global Head of Event Driven Strategies, BlackRock
Mark McKenna, Managing Director, is Global Head of Event Driven. Mr. McKenna is responsible for managing BlackRock's event driven investing efforts within BlackRock Alternatives. Prior to joining BlackRock in 2014, Mr. McKenna was a Managing Director at Harvard Management Company (HMC) and co-founder of HMC's event driven fund. From 2004 to 2009, Mr. McKenna was Portfolio Manager of the event driven strategy at Caxton Associates, LLC. Previous to Caxton, Mr. McKenna spent five years at Salomon Smith Barney as a Vice President in mergers and acquisitions where he advised on over $100 billion in corporate change. Before graduate school, Mr. McKenna served as a Lieutenant in the United States Navy's Nuclear Submarine Force, where he conducted strategic deterrent patrols onboard the USS Ohio and was a certified nuclear engineer by the Department of Naval Reactors. Mr. McKenna earned an MBA, with distinction, from New York University and a B.E. in electrical engineering from New York Maritime College.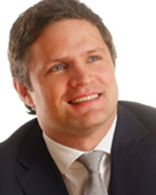 Tam McVie
Investment Director – Absolute Return Investment Specialist, Standard Life
Tam McVie is an Investment Director for Standard Life Investments. Headquartered in Edinburgh, Standard Life Investments is a leading asset manager with considerable expertise in liability hedging and generating returns within a risk based framework. As of December 31, 2011, the firm managed $240.7 billion on behalf of clients worldwide.
Tam is responsible for the launch, governance, and ongoing promotion of the firm's flagship Global Absolute Return Strategies (GARS) portfolio. Previously based in the UK, Tam joined SLI's Boston office in January 2012 and is focused on providing investment solutions to the firm's growing list of U.S. clients.
Before taking his current role in 2007, he had been a Regional Investment Sales Manager for the firm. Tam joined Standard Life Investments in 2004, and he previously worked at Friends Ivory and Simes. He began his career with Standard Life Assurance Company in 1998.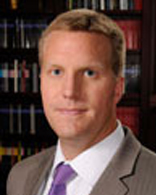 K.C. Nelson
Managing Director, Portfolio Manager, Driehaus Capital Management
K.C. Nelson is the portfolio manager of the Driehaus Long/Short Credit and Event Driven strategies. As portfolio manager of the Driehaus Active Income Fund (LCMAX), the Driehaus Select Credit Fund (DRSLX), and the Driehaus Event Driven Fund (DEVDX) he is responsible for implementing a multi-strategy approach to the credit markets with an emphasis on achieving absolute returns with limited volatility. Mr. Nelson has been quoted in numerous financial publications, including the Wall Street Journal and Bloomberg, and has appeared as a guest contributor on CNBC. In addition to his role as portfolio manager, Mr. Nelson serves on the firm's management committee.
Prior to joining Driehaus Capital Management in 2009, Mr. Nelson was a senior portfolio manager at Lotsoff Capital Management. While at Lotsoff, he managed a credit arbitrage hedge fund and a mutual fund. Mr. Nelson has also held assistant portfolio manager and analyst positions at Akela Capital, Andersen Corporate Finance LLC and J.C. Bradford & Co. He received his B.A. in economics from Vanderbilt University and an MBA from Duke University's Fuqua School of Business, where he was a Keller Scholar.
Richard Pzena
Founder, Co-CIO & Portfolio Manager, Pzena Investment Management
Richard S. Pzena, Founder, Co-Chief Investment Officer, Portfolio Manager, and member of the firm's Executive Committee. Mr. Pzena is the architect of the firm's investment strategy and conceived and developed our proprietary screening model. He serves as co-portfolio manager for the U.S. large cap and mid cap strategies, Focused Value, and U.S. Best Ideas. Prior to forming Pzena Investment Management, Mr. Pzena was the director of U.S. Equity Investments and chief research officer for Sanford C. Bernstein & Company. He joined Bernstein as an oil industry analyst and was named to the Institutional Investor All America Research Team for three years running. Mr. Pzena also served as chief investment officer, Small Cap Equities. Prior to joining Bernstein, Mr. Pzena worked for the Amoco Corporation in various financial and planning roles. He earned a B.S. summa cum laude and an M.B.A. from the Wharton School of the University of Pennsylvania.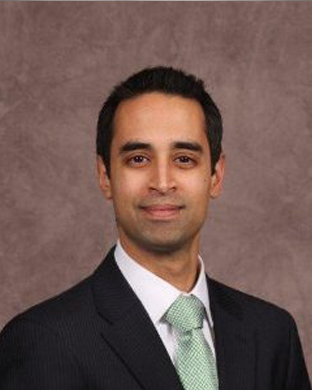 Anshul Sharma
Managing Director – Investment Strategist, U.S. Trust
Anshul K. Sharma is a managing director and investment strategist within the Global Portfolio Solutions and Institutional Investments group for the Global Wealth & Investment Management (GWIM) division of Bank of America which includes Merrill Lynch Wealth Management and U.S. Trust, Bank of America Private Wealth Management. In this role, Anshul is responsible for managing the Alternative Investment Strategy suite of model portfolios and managed solutions, focusing primarily on investment philosophy and strategy selection. He is also a contributor to the investment thought leadership publications and has authored whitepapers focusing on the benefits of incorporating alternative investments into diversified portfolios, the importance of manager selection in the hedge fund space, and the features of market neutral investing.
At U.S. Trust, Bank of America Private Wealth Management, Anshul was responsible for developing U.S. Trust's strategic asset allocation framework, capital market assumptions, and quantifying tactical asset allocation decisions. Previously, Anshul was an associate in the Research Investment Committee team at Merrill Lynch where he specialized in asset allocation modeling using alternative investments and contributed to commentary on alternative assets.
Prior to joining U.S. Trust, Anshul worked at RCM Capital Management in San Francisco, where he combined quantitative and fundamental analyses to help manage a domestic large-cap value equity portfolio. Anshul began his career as a proprietary equity trader with Momentum Securities in New York.
Anshul earned his B.S. degree in Computer Engineering from Lehigh University and earned an M.S. in Financial Engineering from the University of California, Berkeley.
Richard Spurgin
Associate Professor of Finance, Clark University
Richard Spurgin is an Associate Professor of Finance at Clark University and Chair of the Finance Faculty Committee. His research centers on investment strategies that use derivatives, with a special emphasis on commodity strategies. He has published more than 20 articles in peer-reviewed journals in the areas of hedge funds, managed futures, and commodities.
In his professional work, he assisted in the development of several alternative investment indexes, including the LME Metals Index, the Dow Jones Hedge Fund Indexes, and the Alternative Benchmark Commodity Index series, along with consulting for investment banks, pension funds and U.S. regulatory agencies. He holds a Ph.D. in finance from the University of Massachusetts and an A.B. in mathematics from Dartmouth College.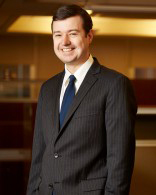 Andrew D Ver Planck
CFA, Senior Vice President, Chief Investment Officer, and Lead Portfolio Manager, Cornerstone Capital Management, Inc.
Andrew joined Cornerstone Capital Management Holdings LLC (including predecessor entities) in 2006 and is the head of the Global Systematic Equity team. Andrew leads the Global Systematic research team and is responsible for all portfolio management decisions for systematically managed products. Previously, he spent three years as a Senior Quantitative Analyst at Gartmore Investment Management in London where he was part of a management team responsible for long/short market-neutral hedge funds investing in Europe, Asia, and the US. In addition, he co-managed a long-only fund benchmarked to the EAFE Small Capitalization Index. Prior to Gartmore, Andrew was a Quantitative Investment Associate at Putnam Investments in Boston where he began his career in quantitative equity research. Andrew graduated from Cornell University with a Bachelor of Science degree in operations research and industrial engineering. He holds the Chartered Financial Analyst designation from the CFA Institute.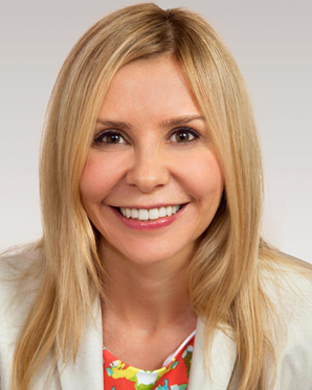 Olga Yangol
Vice President, Portfolio Manager, HSBC Global Asset Management
Ms. Yangol is a portfolio manager on the Global Emerging Markets Debt team, focusing on EMD local markets and global macro and country research. Prior to this role, Ms. Yangol was a senior product specialist for the Global EMD capabilities at HSBC, delivering insights on our macro views and EMD portfolio strategy based on detailed portfolio analytics and macroeconomic research. Olga joined HSBC EMD team in January 2014 from PIMCO, where she was responsible for advising institutional clients on emerging markets, asset allocation and hedge fund investments. Prior to this, Olga was an executive director at CIBC World Markets, where she specialized in interest rate, foreign exchange and equity derivatives structuring and designed investment and hedging strategies for asset managers and corporate clients. She holds an MBA from MIT Sloan School of Management and she received her undergraduate degree in Information Systems and Finance from McGill University. Olga is a CFA Charterholder, and holds Financial Risk Manager and Chartered Alternative Investment Analyst designations. She is fluent in Russian and French.